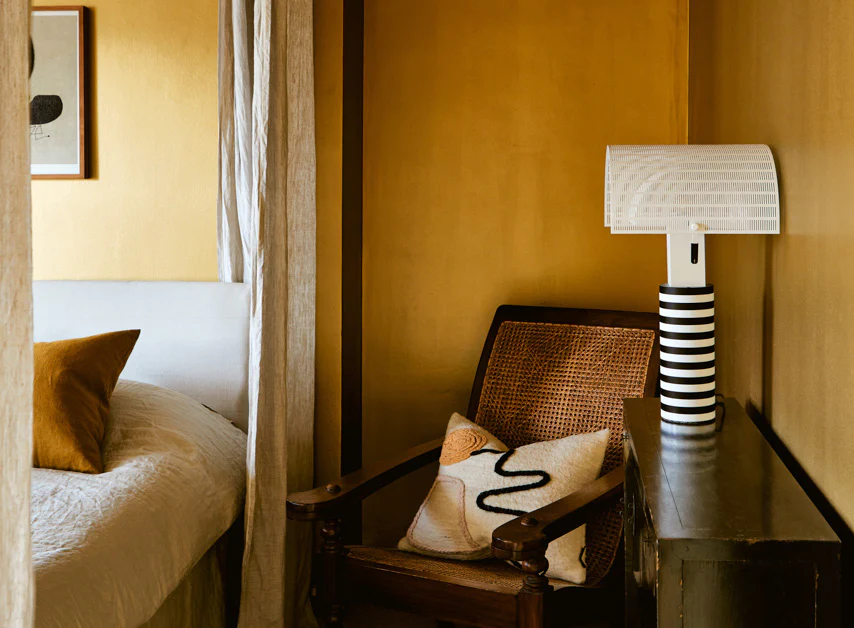 Mylands
Film, Television and Theatre Collection
For over a century Mylands has held an unrivalled association with the film, television and theatre industry which has seen our paints featured in some of the world's greatest movie, TV and theatre productions including Harry Potter, Game Of Thrones, Star Wars and James Bond. This palette of twenty colours made exclusively for the sector has been reformulated for use in the home for the very first time.
Mylands FTT-018™ – Ultramarine Blue
FTT-018™ is a bold, bright and vivid blue paint made with ultramarine blue pigment. With a unique strength and energy, it's an evocative and flexible colour that works well in a wide range of spaces.
An anthology of colour in celebration of Mylands' long-standing work with the British Film, Television and Theatre industries. This special palette of twenty archive colours includes four metallic hues developed for the sector, skilfully reformulated for use in the home.