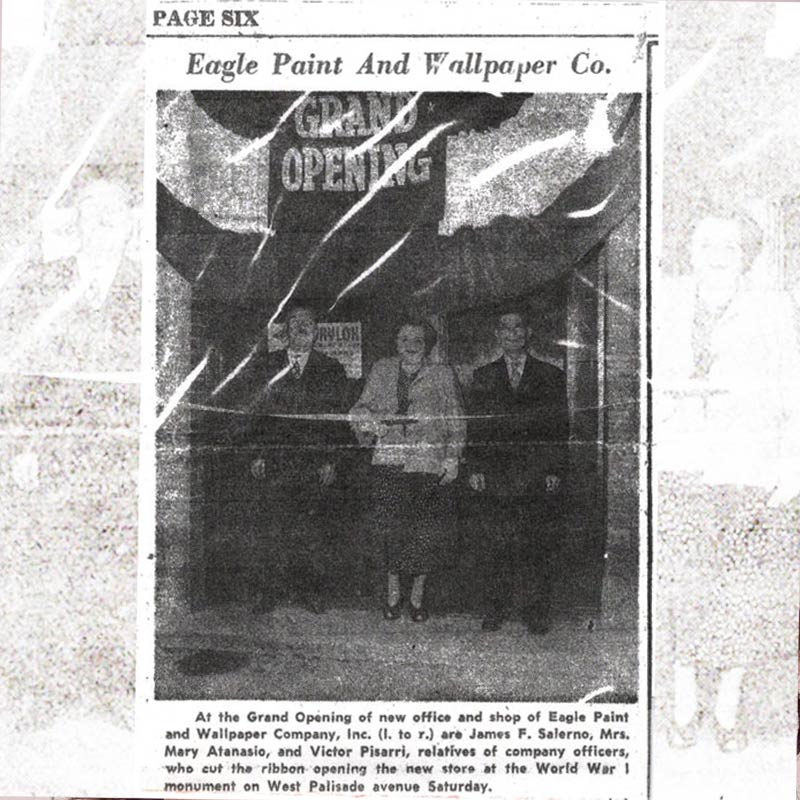 History
Established in 1948
Eagle Paint and Wallpaper Inc. was officially established in 1948, and it has been family owned and run from day one. Since then, several generations of the families have worked in the business. Today's Paint Store with Yesterday's Small Business Values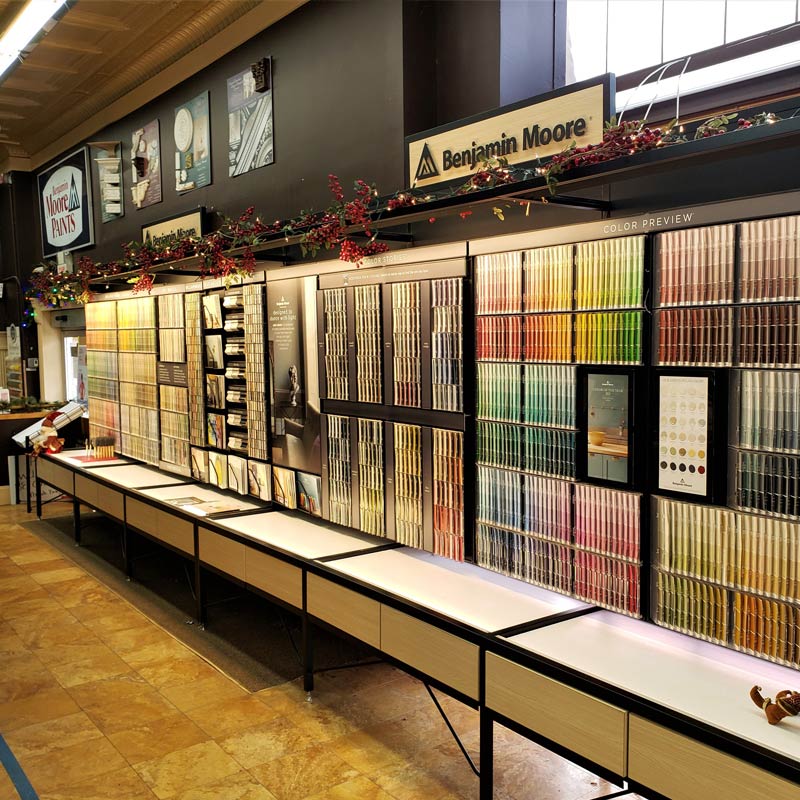 Technology
And Experience
The world has changed quite a bit since we first opened our doors. Technology has made leaps, and products have become more refined; but color is still color, and good service is just as important today as it was then. As a well-established business, we strive to look forward toward the future with the goal of continuing to build on past excellence.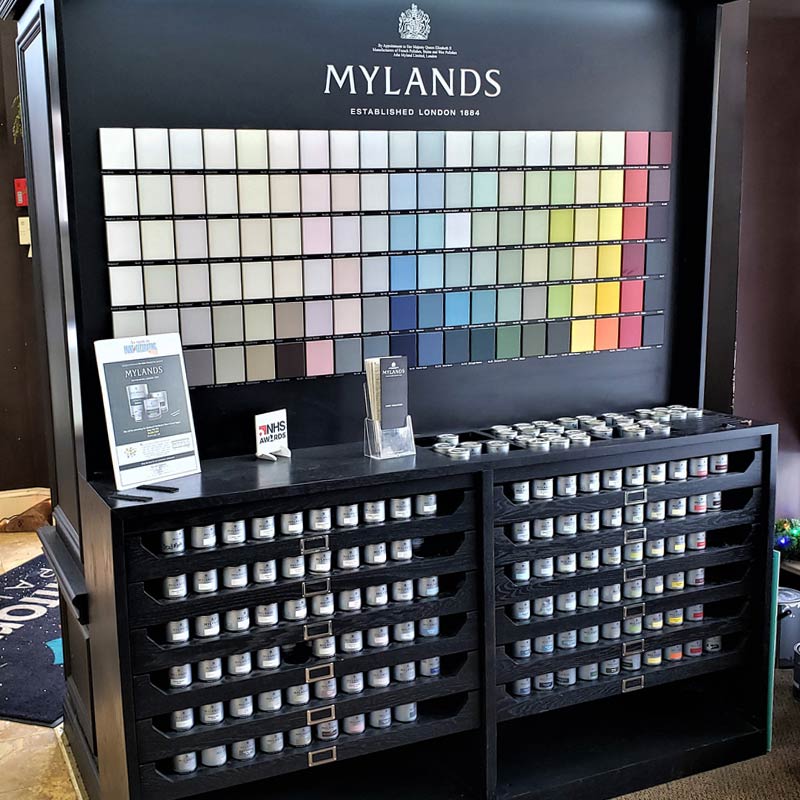 A Destination
Store
Today we offer color matching, color consulting, custom stains, custom paints, custom venetian plasters, a wide selection of wallpapers, and last not but not least an extensive selection of sundries. We carry Donald Kaufman Color, Farrow and Ball, Mylands, Fine Paints of Europe, Pratt and Lambert, and Benjamin Moore's product lines to name just a few- as well as a large selection of wallpaper and sundries to choose from.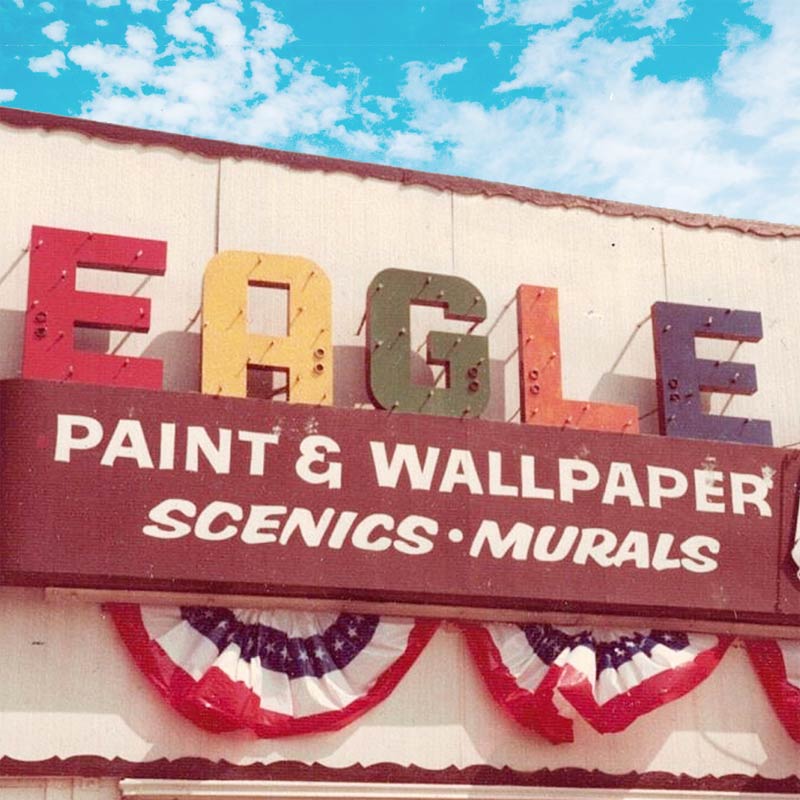 Decades of Experience
Unique Solutions
As a business one of the things we're most proud of is our experienced employees. Many of them have decades of experience with some closing in on the 40-year mark! Between the diverse stock we carry, as well as our long standing and highly knowledgeable employees, we will find the unique solution you need for your project.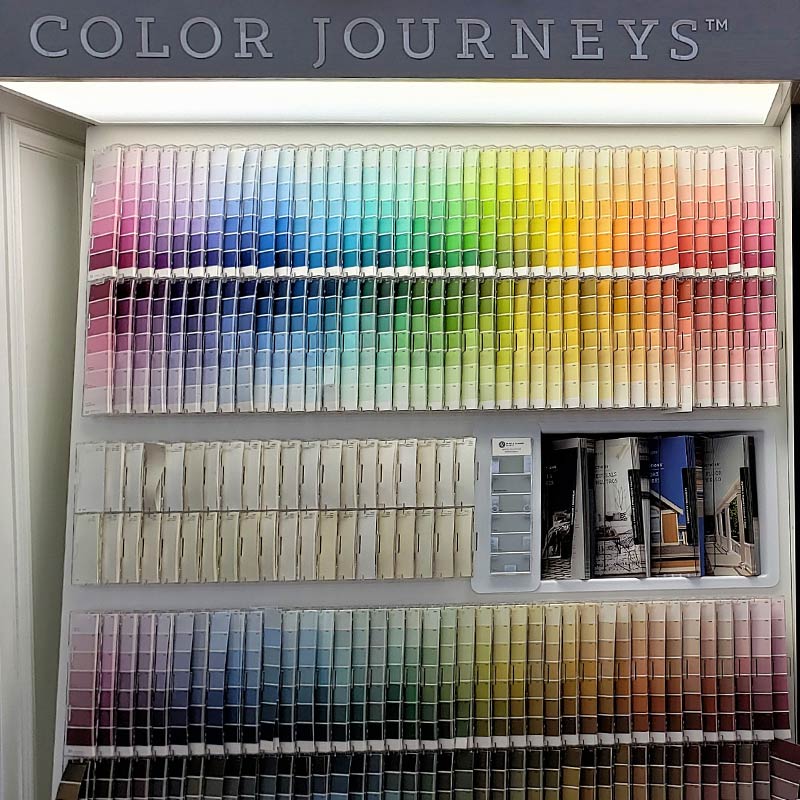 Hotbed of Ideas
Cutting-Edge of the Industry
Eagle Paint is a unique operation – a hotbed of ideas with a special relationship with manufacturers. Excellent color matching, stringent quality control, and a commitment to further advancing the industry are some of the hallmarks of our business. Due to this, we're consistently at the cutting edge of new technology, new processes, new products, and new product lines. In short, staying at the forefront of the industry's changes is our forte.