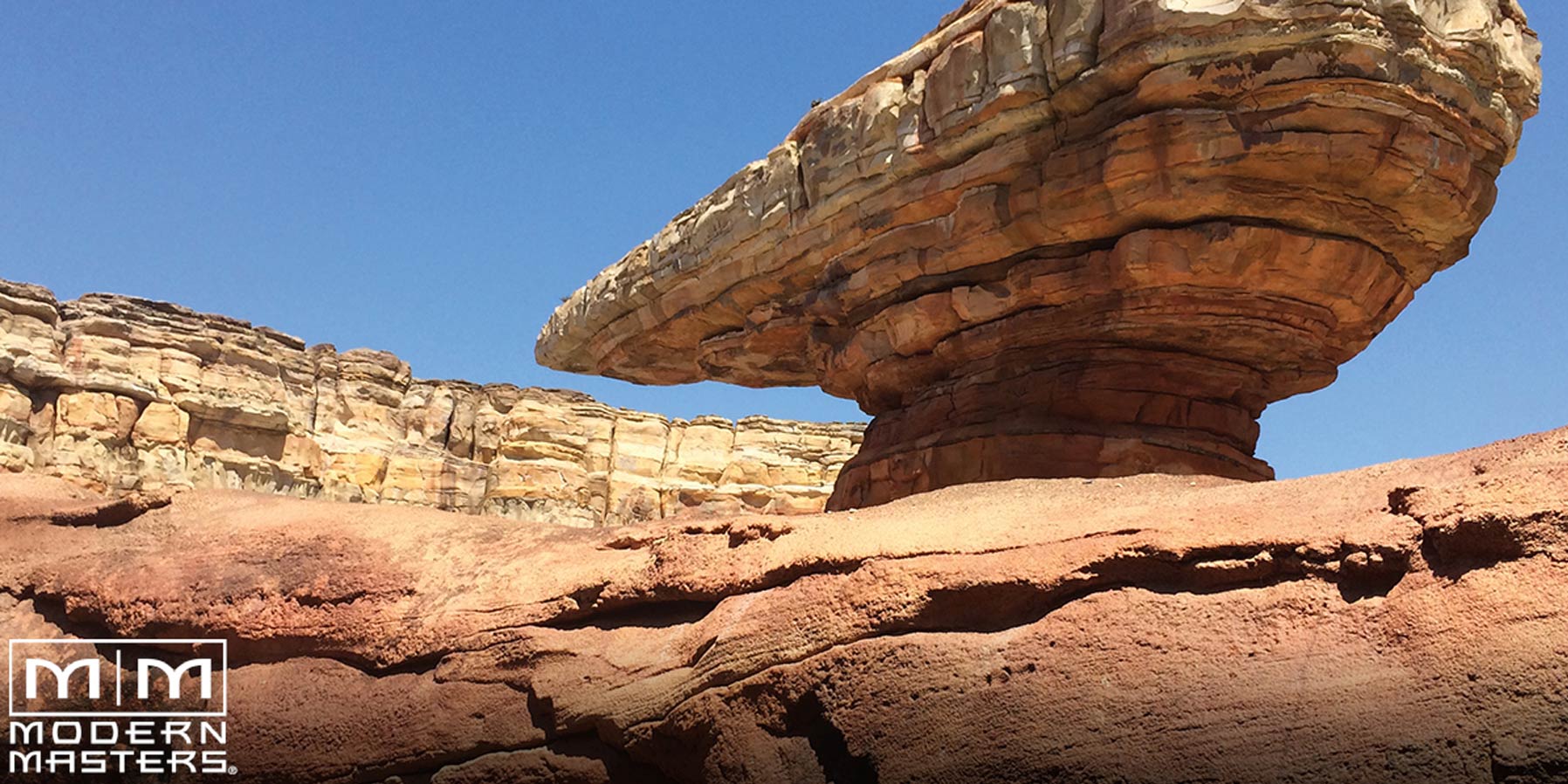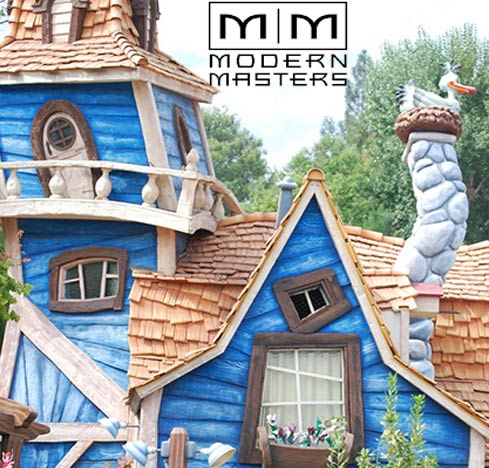 Modern Masters Theme Paint
Modern Masters Theme Paint™ is a highly specialized line of water base, color saturated, exterior/interior flat, satin and semi-gloss paints.
They are specifically formulated with the finest ingredients that are resistant to the damaging effects of the sun's ultra-violet rays resulting in a highly fade resistant paint. Versatile application properties go beyond the brush, roll or spray techniques of typical architectural paints, allowing for specialty finishes from subtle color washes for rockwork to bold saturated colors for high visibility and impact. It is perfect for scenic artists painting theme parks, themed hotels and restaurants, backdrops and façades, and entertainment venues. It is also perfect for commercial contractors painting retail store fronts, restaurant chains, educational institutions, and commercial properties when vibrant or deep long-lasting colors are desired.
Incredible Fade Resistance
Modern Masters' Theme Paints were created for the world's largest theme park companies who happen to be the most demanding audience, when it comes to color and color branding.
Fading color means fading interest and fading income, which is not an option for this discerning group. Now your themed project or color-branded commercial project can benefit from Theme Paint's extraordinary colors with guaranteed staying power.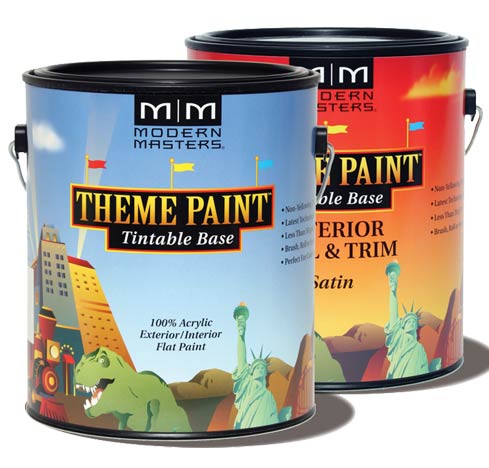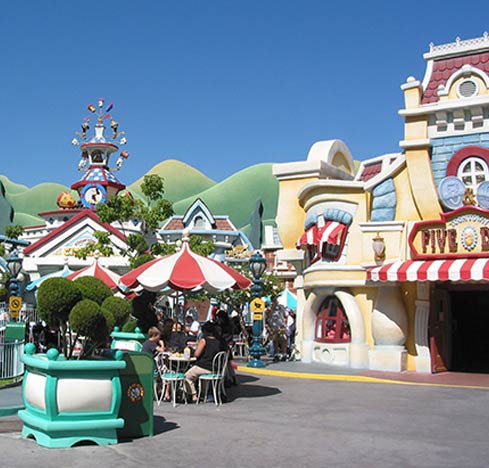 Product Information
Modern Masters' Theme Paints are formulated for the ultra-high-profile applications where the colors must endure constant UV sunlight and keep their color.
Water Base
Intermixable
Exterior
High Performance
Zero VOC
Spray Applied
Brush Applied
Roller Applied
Available Sheen Levels
Modern Masters Theme Paint are available in flat, satin, and semi-gloss. These Tintable bases are water base, 100% acrylic, fade resistant, LEED® specified, contain less than 50 grams/liter VOC (including colorant) and contain no hazardous air pollutants. By using the water base Colorfast Colorants, the paint dealer can create custom colors in flat, satin, or semi-gloss sheen levels without compromising fade resistance and warranty.
Flat (measured 4-8 @85°)
Satin (measured 15-30 @60°)
Semi-Gloss (measured 35-55 @60°)
Sizes Available:
Quart
Gallon
Spread Rate: Theoretical yield is 320 to 400 sq. ft./gallon