Description
Factory-Custom DKC Colors
Selected colors from the original 104 DKC color collection are now available in Myland's Marble Matt Paint. 
Mylands Marble matt is a fantastic vessel for the DKC colors. Their Marble Matt finish is low VOC, low sheen, and durable. 
The Details:
These factory-custom colors take between 48 – 72 hours of production time each

Only available in the 2.5L size due to formula accuracy reasons

Select Colors are available in +25% and +50% "Darker" formulations
Select Colors are available in –25% and –50% "Lighter" formulations
Select Colors are available in all 5 formula strengths. For more details on availability, see the availability chart below.

There is no additional formulation fee for the standard or custom formulation strengths we are offering in Mylands paint.

You receive an 8.5in x 11in Color Card of your custom color FREE with your 2.5L paint order.
Other Mylands products/finishes are available at request, Call 201-568-2226 during business hours for more information
Available: A tinted wall primer from Mylands, in a 2.5L size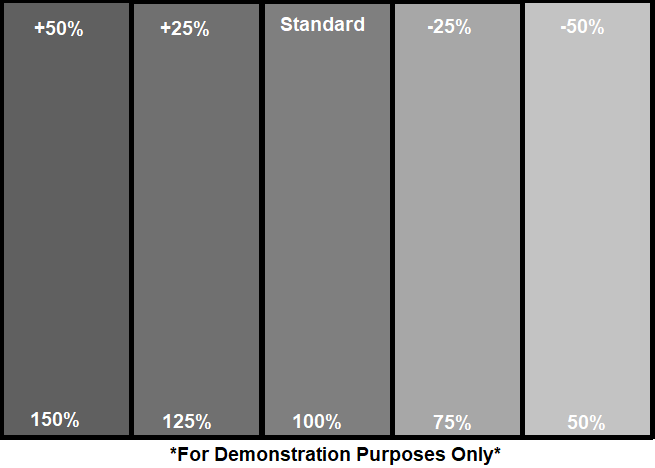 Mylands Marble Matt:
"Mylands signature paint is made using super fine ground marble powder for a natural but hard-wearing finish. Rich in colour and beautifully flat, Marble Matt Emulsion is suitable for all interior walls and ceilings, including high traffic areas and can be re-touched, wiped, washed or even scrubbed with no effect on colour or sheen."
Available in all colours

Suitable for all areas including high traffic: hallway, kitchen, bathroom, boot room, children's rooms and other areas of high use

Environmentally friendly water-based formulation with low VOC (Volatile Organic Compounds) content

Matt finish with low ~3% sheen level

Approximate coverage per 2.5L is 350 – 425 square feet

Washable

Wipeable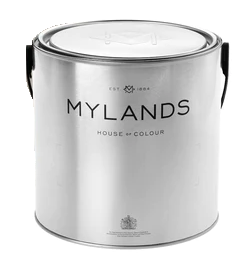 Special Notes:
The available formula strengths vary per color (per formula).  Other Mylands/DKC products are available at request. Those colors, formula strengths, and product options would carry an additional formulation fee and can vary with product pricing.

Please understand that custom colors are not returnable or exchangeable, your paint order is custom made for you
California customers: Prop65 information
Remember: This is a digital image, computer monitor settings vary and so do light sources in your home. Use color cards, samples, and your judgement